I don't think I am alone in feeling like September is a time for new beginnings.  I'm certain for me, at least, that is because as a kid, going back to school in September after the summer break always provided me with the opportunity to be, in my mind, a new, improved person.  I would dream of being a better, smarter student, achieving better grades, and above all, being a more popular, cool girl!  (How sad is that?!?  I never did achieve what my immature brain conceived as popular.)
To this day, I feel like fall is the time to restructure my life a bit after the less-structured, more easy-going summer.
Time to change into fall clothing – sweaters, sweatshirts, long pants replacing short-sleeved tees, sundresses, capris and sandals.
Time to change meal menus – heartier soups, roasts, baked chicken dishes replacing burgers on the grill and summer salads.  Couple this with making an attempt at getting back to eating more healthily (that may be a made-up word)…less trips to the Dairy Queen in the evening.  (Notice, I said

less

trips, not

no

trips!)
Time to pack away summer home/garden décor and bring out the fall stuff – mums replacing snap dragons in vases and in the garden, candles added to brighten the waning daylight hours.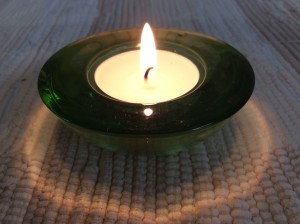 Time to rev up the exercise program.  This is really foremost in my mind today.  My 1/2 hour stints three times a week at the community center using the stationary bike or elliptical machine and track are a paltry attempt at staying in shape.  Just this morning I read I should be exercising 4 hours/week to help prevent getting breast cancer.  (If I read it on the internet, it must be true!) A bout with plantar fasciitis this summer kept me from my previously customary walks through the neighborhood to supplement my indoor exercise activity.  I really prefer the outdoor exercise, but our current health insurance rewards us by paying for our community center membership if we use it at least 12/times/month…thus, the approximate 3 times/week I go there.
 So my resolve today is to:
 get back to exercising more.  The foot problems have healed so I intend to get outdoors frequently and enjoy walks in the wonderful fall weather.  (Hoping for wonderful fall weather…is into December asking for too much?)
prepare and eat healthy meals and snacks.
bring out the fall/winter clothing once the days turn cool, tossing, donating, or consigning anything I know I won't wear…part of my decluttering process noted in a previous post.

refresh the house and garden with fall decorations.  We really are fortunate here in MN to experience four distinct seasons.  We need only display our seasonal décor for about 3 months at a time – not enough time to tire of anything.
I suppose I could add I will do a thorough house cleaning as part of my new beginnings regime; but, I'm thinking that probably won't happen.  It's a nice thought though.
Here is a recipe I just found on Pinterest this week while searching for new ways to use the apples that fall into my yard from my neighbor's tree.  It seems like a healthy choice for a breakfast or snack item.  Easy and quick to make too…gluten-free, nut-free, soy-free – what more could you ask for?
Cinnamon Apple Baked Oatmeal Cups
Preheat oven to 375 degrees; or, mix up and wait until morning to bake
2 cups old fashioned oats                                                                                                                                     1 tsp baking powder                                                                                                                                           1/8 tsp salt                                                                                                                                                                1/2 tsp cinnamon                                                                                                                                                     1 cup milk (can use unsweetened coconut milk to make it dairy-free)                                            1 egg                                                                                                                                                                          1/2 cup mashed banana (about 1 1/2 medium bananas)                                                                       1 large apple, peeled, cored and diced
Combine the dry ingredients; add the milk, egg and mashed banana and mix until combined.  Stir in the apple.
Grease a muffin tin and fill each cup w/the oatmeal mixture to just about the top.  Makes 12 oatmeal cups.  Bake for 20-25 minutes.  Store in the fridge or freeze.
Enjoy!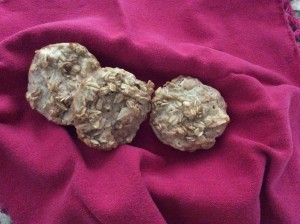 I'd love to hear what some of your "new-beginning" ideas are if you agree this is a good time for them.  Feel free to comment below.