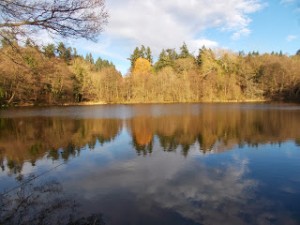 It's fall, y'all and we're all moved into our new home (townhome) and beginning to feel quite comfortable as we settle in.
So, what should I worry about or ponder now?
I keep thinking I could work on my cooking skills now that I have lots of time on my hands, not only because I'm retired, but also because the pandemic is keeping me home.  It's never to late to start a new hobby, right?!?
I've often thought it would be great to be a really GOOD cook – like, chef-grade cook.  And, maybe more to the point, a comfortable cook.  I am neither good nor comfortable when it comes to cooking.  I generally look for the easiest way out, so to speak.  I look for recipes with simple ingredients that I have on hand and that require few difficult techniques.
Mentally, (and, unfairly, of course) I blame my spouse for my lack of cooking flair.  He is a very simple eater – doesn't like fussy dishes, is usually watching his weight and always needs to watch his salt intake because of his heart issues.  (Plus, shouldn't we all be watching our salt intake as we age?!)  So, give him a piece of meat, a side vegie and a salad or piece of fruit and he is good to go.  I admit that does make it easy to feed him but doesn't give any impetus for trying more complicated or interesting meals.
I'm definitely a recipe follower, and stick very precisely to the instructions.  I don't have much confidence in randomly tossing ingredients into a pot because I think they would enhance the flavor…that's what I mean by saying I'm not a comfortable cook.
I do love cook books and have several of them.  Perhaps I should (hate that word) pull one off the shelf like once a week or so and try something that varies from our mundane usual fare.  It's likely I can find recipes that can be healthy as well as more exciting.
The cooking channels on TV have never interested me much, but maybe if I checked them out once in awhile they would provide me with some inspiration and light a fire under me.
I do like perusing recipes in magazines.  Here's the latest one I found in a magazine on my friend's coffee table recently.  Seems easy, with ingredients I recognize, plus would be very tasty I think…a perfect Fall type dish.
I'm going to give this a try.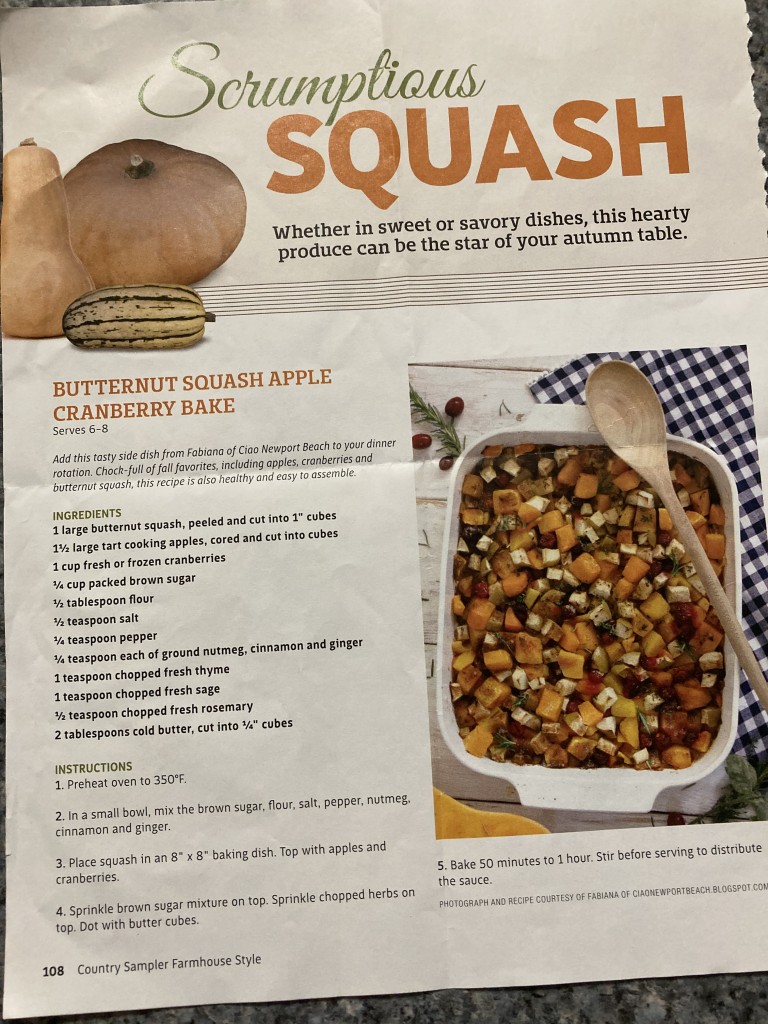 Any words of encouragement or wisdom you could provide for me on my endeavor to become a better cook would be appreciated.  Feel free to drop your comments below.