Wow, I have just spent about a week and half mostly doing nothing that I would call constructive or worthwhile.  This waste of time is alarming to me; but, I am having an awful time trying to pull out of the slump.
(See my last post where I tout relaxing, or a previous post claiming it's good to be idle sometimes – both contradict what I am whining about in this post.  But, I didn't mean we should relax or be idle ALL OF THE TIME!)
Since I just retired last December so this is my first fall not working, perhaps this slowdown is a normal state of mind, and I just have never noticed because previous years I was too busy.  Maybe the change of season does something to our psyche – or at least, to my psyche.  Though I don't much like the season that follows, and I don't like the fewer hours of daylight, I do enjoy autumn weather and nature's beautiful colors at this time of year in Minnesota.  Why then am I experiencing a decrease in the amount of energy or gumption I have?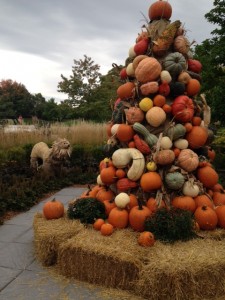 So, though I can't quite put my finger on the cause, I need to do something about this malady.  This morning, I resolved to try the following tactics to hopefully assist me in getting my butt off my chair and becoming productive again –
return to writing down (or at least mentally listing) five things each day for which I am grateful – back to keeping a gratitude journal to remind myself I have a pretty darn good life;
clear my living spaces of any clutter that is weighing me down – e.g., the desk top that has been piled with papers and pamphlets all summer long;
limit (not eliminate) time spent on social media and playing games on my tablet or phone – you would be surprised at how much time I can waste trying to win at Spider Solitaire;
get outside for my walks on a more regular basis – my measly 3 times a week is not conducive for improving my morale…and besides, it will be winter soon and then the weather will force me to move inside to a track for many of my walks;
remind myself that being is just as important as doing – it's okay that I spent 2 1/2 days last week just reading a novel instead of cleaning my bathrooms;
realize I am responsible for my reactions to circumstances out of my control – e.g., I can't control the weather or the change of seasons, but I can control how I deal with them…

adjust my attitude

.
The bottom line here is I need to play an active role in pulling myself out of this slump.    I'm wondering if any of you also experience a mild (or major) slowdown at this time of year, and if so, what do you do to overcome it (or not)?  I'd love to see your comments below.