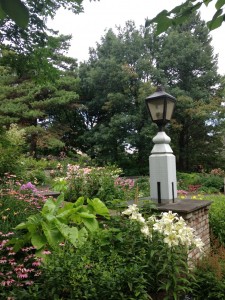 I will qualify this post by saying I am a Christian, but I'm not a Biblical scholar.  I can't quote scripture – especially if it means citing the chapter and verse; and, if I need to refer to any book in the Bible beyond the first five chapters of either the Old or New Testament, I need to refer to the table of contents to even find my way.
I've never really had any interest in the Bible.  I remember stories learned in the Sunday School days of my youth, but don't always remember how they fit into the scheme of things or relate to Biblical characters.  It has always seemed to me the Book is just a whole lot of history and I admit I've never been a history enthusiast.
But, I want to tell you about a new approach to Bible reading I've recently discovered.
I participate in a Thursday morning book group at my church; and, yes, we often include citing pertinent Bible verses when discussing our books, but we are not a Bible study group in the true sense of the word.  We generally read books about spirituality – spiritual journeys, spiritual transformation and the like; and, I find those topics very interesting.
I especially enjoyed the book we just finished in the spring – Sacred Rhythms – Arranging Our Lives for Spiritual Transformation  by Ruth Haley Barton.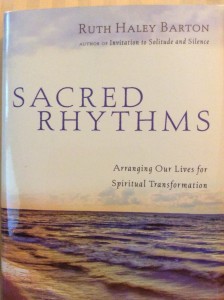 Obviously, as the title implies, this book is about spiritual transformation.  Included in the book is a chapter about using the Bible to enhance one's spiritual journey.  In fact, the chapter is entitled Scripture: Encountering God Through Lectio Divina.
Now, after all the explanation above, I want to tell you about Lectio Divina in case you don't already know of it.
I love this way of getting into the Bible, so to speak.
Just briefly, Lectio Divina – translated as sacred reading – is defined as a scripture reading approach that helps us listen for a message that we can respond to in the present moment.  In my case, I understand this as God's word speaking to me personally.
Here's a very simple description of how Lectio Divina works –
Settle down and be quiet for a few minutes – calm yourself from your busy life.
Pick a passage of scripture about 6-8 verses in length.  (Sometimes I just open the Bible and put my finger on the page and see where it lands.)
Read your chosen passage four times – each time with a different question on your mind.

Read the passage and "listen" for the one word or phrase that stands out from all the rest.  (If it's not immediately clear, read the passage a second time.)
Read the passage again and reflect on how you are touched by this word.  What is going on in your life that you needed to hear that word today?
The third time you read the passage, respond to the invitation or challenge the word has invoked…for example, dealing with pain, frustration, anger, love, gratitude, a call to do something new.  What feelings has the text aroused?
Lastly, read the passage one more time and contemplate how your higher power – God, Spirit, Universe – will help you respond to whatever the "word" is calling you to do.
As I am trying to make Sunday a day of rest as it was originally meant to be in my Christian faith, it seems fitting to practice Lectio Divina on that day – to find my word for the week.  I find a passage, pick my word and then try to think of it daily throughout the coming week as inspiration, comfort, or whatever emotion/action it sparks in me.  I eagerly look forward to Sunday when I'll discover my new word.  (This week my word is Salvation.)
I didn't Google this topic prior to writing this, but I bet if you did you would find a more detailed description of this method of reading scripture.  I likely haven't done it justice.  I just know for me, it provides a meaningful aide to Bible reading.  The Book is no longer just a history of my religion, but in it, I can find useful applications for dealing with my every day life.
I'd be curious if any of you have used this method of scripture reading;  or use any other interesting approach to using the Bible for that matter.  Feel free to leave your comments below.